Meet Dylan…

The sweetest, most handsome almost 1 year old I've photographed this week! We have been working together since his birth and, while he never actually remembers me from session to session, I like to think he does and that we are now best friends. A girl can wish, right?!?!

I mean… LOOK AT HIS FACE. His cheeks are totally pinchable. His eyes melt me! Who could have guessed when I was photographing him during his first session as a teeny tiny newborn that he would be able to look at me with those big, innocent eyes and I'd be putty in his hands.

Dylan's parents booked a "Grow With Me" Package to have his first year milestones professionally documented. It's been an absolute joy watching him grow… and also, it's been a joy getting to know his mom over the last year!
If you're expecting a baby, chances are you've heard the phrase "grow with me" or "first year" packages a time or two. Most often the first time parent is unaware of what each milestone session captures so it feels like good timing for Dylan's last year to walk us through those big steps!! I mean, the first year is HUGE!!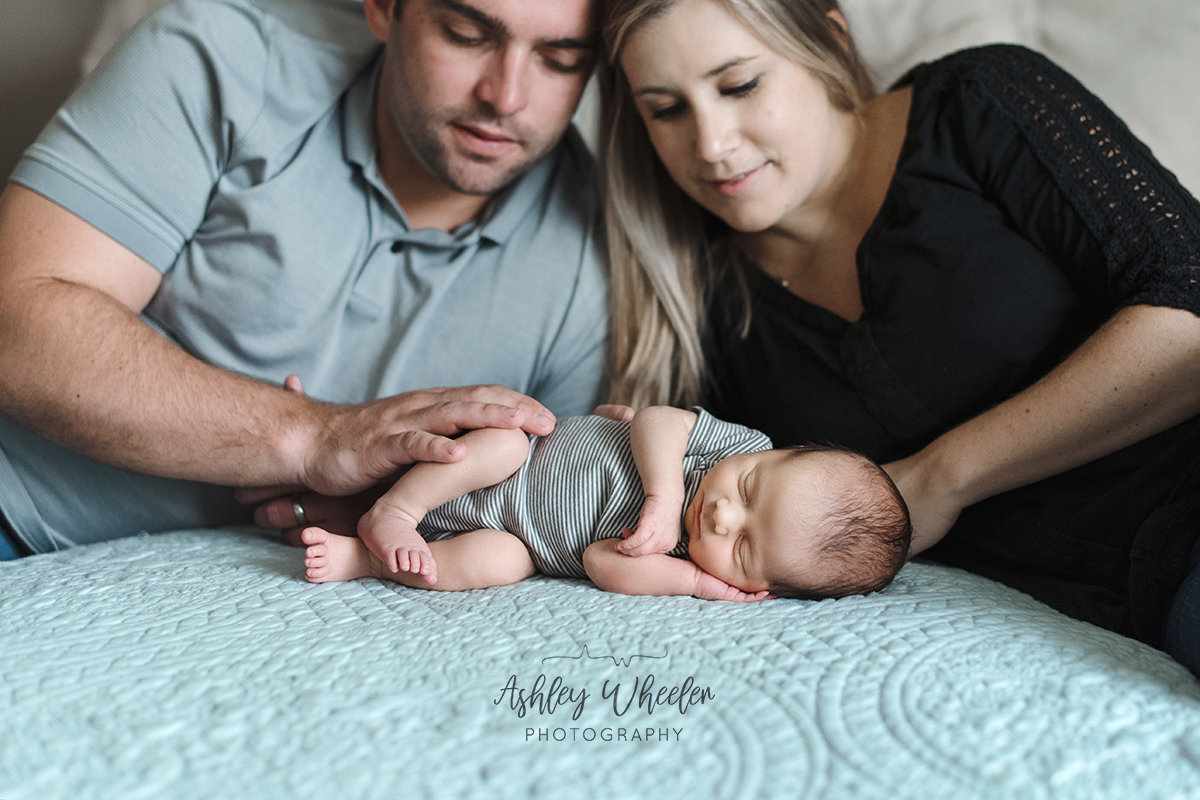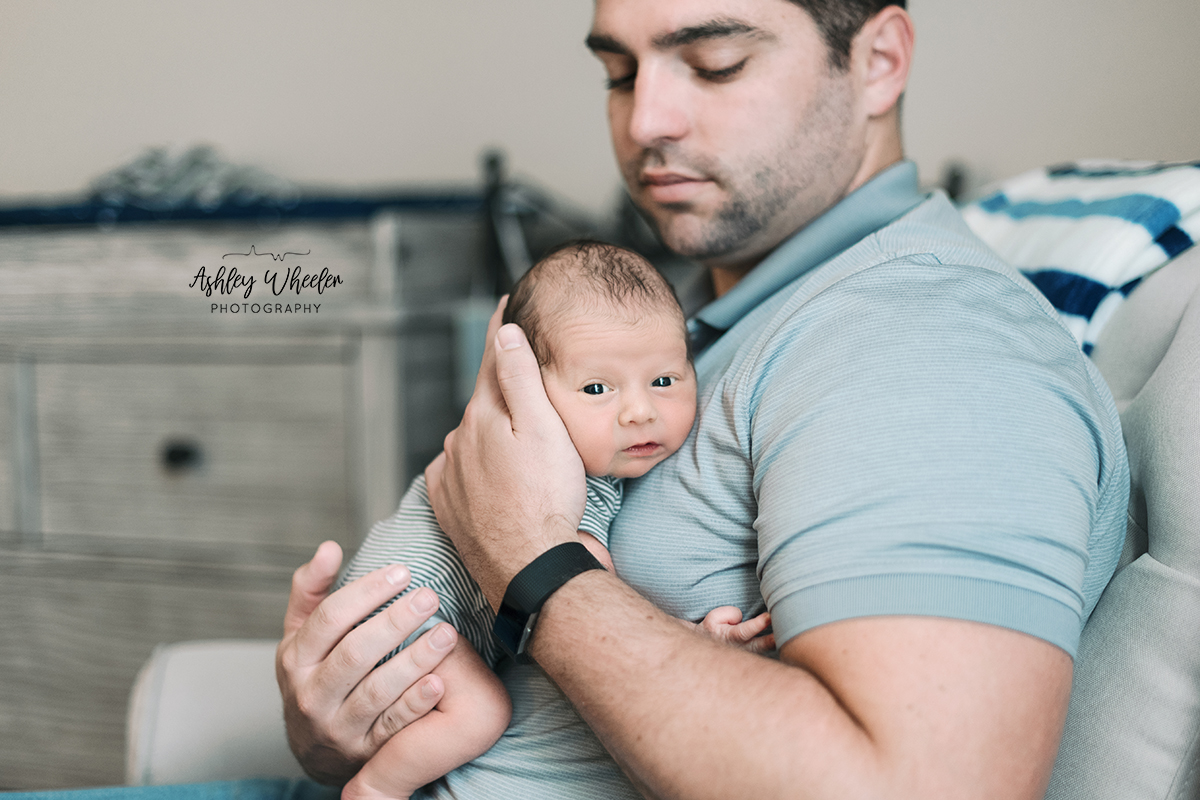 Newborn —
The freshest of all the sessions. Dylan's parents selected a "Lifestyle" newborn session, which captured memories of the first few days of their brand new family in their Charleston, SC home. The focus is more relaxed, natural images for the majority of the session. At booking, Dylan's mom expressed interest in having a few "posed" newborn images taken as well. So, I packed up a few blankets & my studio lights and set up in their living room! I'm always so grateful when families express their wants ahead of time so we can ensure their vision for the session becomes a reality.

If I've said it once, I'll say it a million more times…. The memories made in a newborn session are irreplaceable!!! Your teeny, tiny baby is going to grow rapidly and within days, he or she will look completely different than the baby you first met. Newborn sessions are scheduled in the first two weeks of life and can be done in my STUDIO or in a client's home. We focus on the tiny features of your baby and sweet moments of this milestone.
Don't skip out on these first few days! One tip I give newborn families is to ask for Gift Certificates to their favorite photographer on their baby registry. Photos make the BEST gifts!!! (And yes, I offer gift certificates in any denomination!)
3 months —
Baby has gained control of his/her head, makes eye contact, smiles frequently, and pushes up with tummy time. The occasional smile is given to us. I absolutely LOVE the innocence in their eyes! Sometimes baby will fall asleep during the session and we can incorporate sweet, sleeping poses as well!!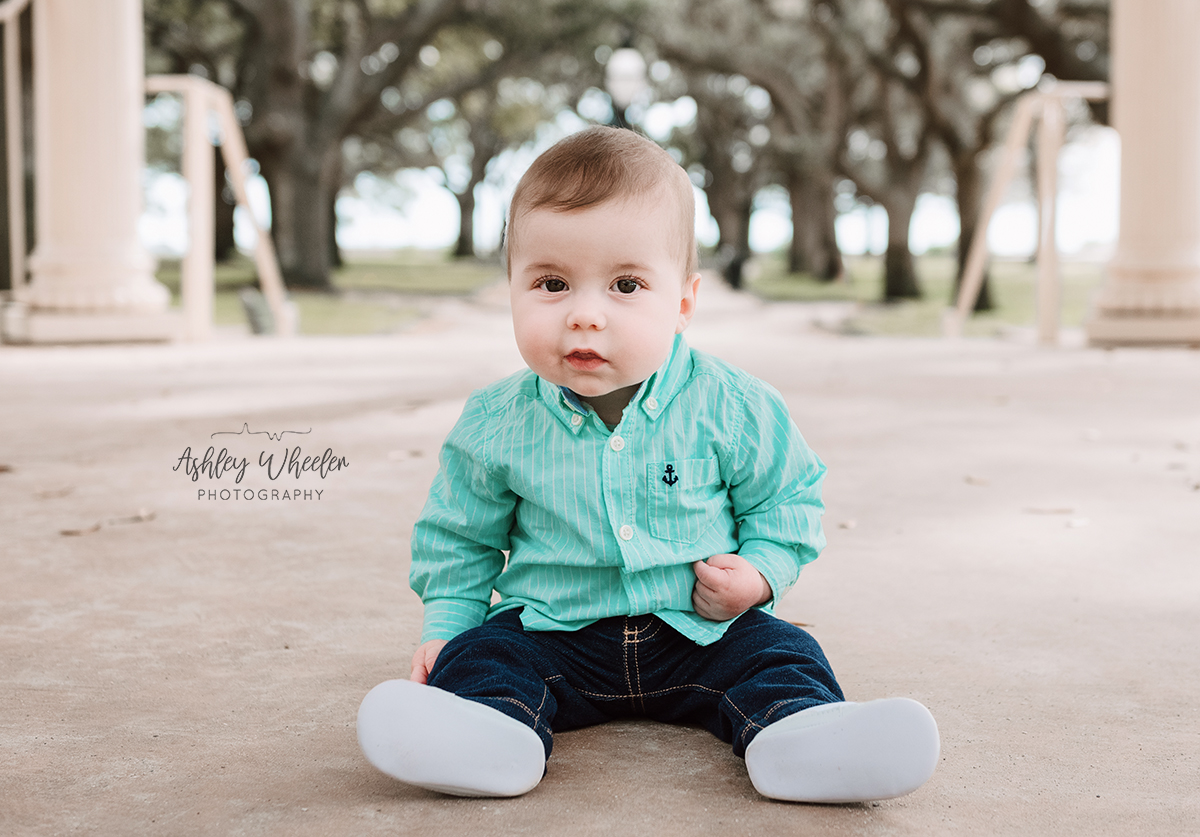 "Sitter" session —
After newborns, "Sitters" are my absolute favorite of the milestones!! Chubby cheeks and wide eyes absolutely steal the show! The babies are developing a personality and love engaging with and smiling at those around them.

Dylan's family opted for an outdoor location for his sitter portraits. While it was very early spring, we lucked out with pleasant weather. Just look at Dylan showing off his newest skill of sitting up independently in a local park. Isn't he AMAZING!!??! (Please remember to take weather into consideration. My studio is a consistent source of light and comfortable temperature… I'm thrilled to offer this feature for my clients!)

Each baby is going to meet this milestone at different times. In the nearly six years I've been photographing babies, I've seen some come back for their sitter session as early as 5 months old… Others have come back closer to 8 months. Please let your baby decide when he or she is ready! Rushing this milestone will make for a grouchy baby during the session.
9 months —
Baby is typically pulling up on EVERYTHING and he/she is so proud to do so for the camera! Crawling is normally present and we are learning that chasing babies around during sessions (and life) is a REAL thing…. So much fun!
First Birthday / Smash Cake Session —
CONGRATS!!!!! YOU (I mean BABY!) HAVE MADE IT THROUGH THE FIRST YEAR!!!!!!
Dylan has a TON of new tricks he brought to the studio for his smash cake session this week. Look at his massive smile, his skill of eating with a spoon, and his love for pushing my stool all over the set like a walker! I mean, his growth is truly impressive and I'm honored to have made it through this year beside him!

First birthday sessions are typically shot around 11-12 months of age, depending on the family's needs. Some parents choose to use the images for birthday invitations and/or decor for the child's first birthday party. Scheduling these require communication to ensure the images are returned to you in enough time to meet those needs. My first year package clients get preferred scheduling and are guaranteed a spot in the studio, regardless of my work load. Smash cake sessions include props for the backdrop… and, BRAND NEW ANNOUNCEMENT…. 6" smash cakes are now included in both packages! I'm so excited to offer my clients a quality cake that will be at the studio waiting on them, sourced through a local baker. (Again, advance booking is required so all of the moving parts can line up.)
Well, we've made it to the end of Dylan's first year and he's been the PERFECT kiddo to use for this blog post.
To his mom & dad — Thank you immensely for trusting me with these memories!!

To others reading this, I hope to hear from you soon regarding your First Year packages. For more information on a baby's first year milestones, CLICK HERE! As always, I'm available to answer any questions you may have while considering this option for your newest addition!

Love,
Ashley